How one sick day lend me to a life in the Cotswolds
A note from Ellie: Thank you for clicking onto this post today. This is a piece I started writing in May 2019 as life was taking it toll and big changes were occurring, as you'll see. This is a true story so all I ask is a little kindness from you. Once again, thank you so much, I am so grateful for each and every reader. Please leave a comment at the end if you enjoy this creative writing style and if you want me to do more in the future!
I woke up that morning feeling a weight on my chest, a dark cloud over my head and chains cuffed around my ankles. My eyes refused to open and my mind wouldn't fight it. The anxiety had hit hard.

Monday mornings are hard, anxiety or not. For the average person, you would've just had a weekend filled with your most precious activities. From a glass of wine in the bath to a night out on the town, whatever it is, I am going to assume that you were glad to be away from your desk. There is something about Mondays that make the nations toes curl simultaneously, that make that first alarm slightly more deafening than usual and the first sip of tea or coffee becomes your fuel for the day. Monday mornings are hard for everyone.

Unfortunately, I couldn't defend myself that morning. I endured the dull ache in the back of my mind, the heaviness of my limbs and the lump in my throat. I couldn't put my finger on it, but I knew I wouldn't make it into work. I was so disappointed in myself because I knew I could've done it. I watched as the minutes went by, I missed my train and soon 9:00 am came round; I hadn't moved.

That Monday morning was a test. My brain-teasing me with self-doubt, waiting and watching to see if I would move. I didn't, I failed.

What came after changed my life more than I could've imagined. One 'sick' day become a 'sick' week, which left me to mull, wonder and bathe in my thoughts, my own turmoil. I pondered, I slept and watched the time tick by, minute by minute just watching while time run away from me, control slipping through my fingers.
By Friday, I had left my job.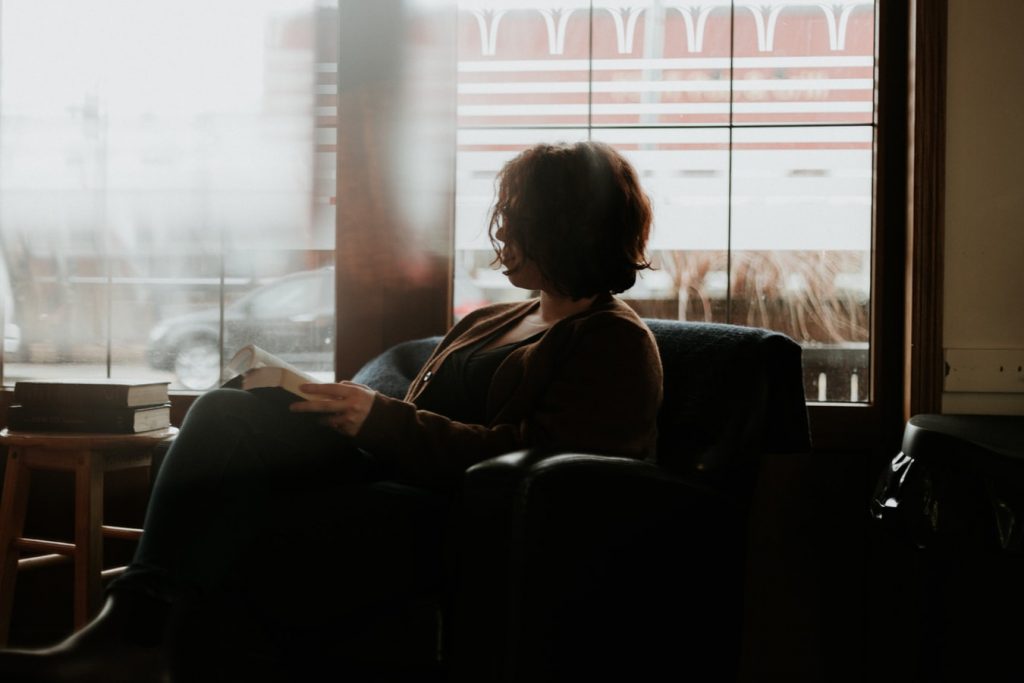 A job that only some would dream about, situated in the heart of London, endless opportunities at my fingertips, colleagues who empowered you and told you stories of the underground celebrity parties they would attend, the ones that we only knew in myths. Working with your favourite brands and companies, going for work lunches as if they were your friends. It was meant to be a new beginning for me, a career that I could brag about and something my family could be proud of. That all changed on that Monday morning.
Next came the long days and nights, people asking why I left. The pitying looks were the worst as I explained, 'it was just too much' and they nodded, placing a hand on my shoulder not quite understanding. I spent days in bed, waiting for each hour to pass me by, in an attempt to avoid the world.
One sunny weekend, my partner and I travelled to my mum's new house in the countryside. We had visited their old residence a number of times but it was all too strange for us, we didn't see the appeal. However, as we sat in the garden, the smell of freshly cut grass and a roaring BBQ flooded my senses, I felt at peace. The sun rested gently on my skin, blessing each pore with light and warmth. I smiled. For the first time in years, I felt peace. I had never connected with nature as I did at that moment, I was full of blissful energy and I knew I had to act upon it.
It only took a few weeks and that weekend at my mum's new home and I had left London. The home I had known since I was young, my sister, my father, and my memories. I left it all behind for a small cramped room, an empty promise of a job and no plan. My friends were long gone anyway, spread across the country in search of experience and education, stopping home only a few times a year to see what they left behind. You could call me a coward, a failure or even too privileged to see what great opportunities I had just given up. You may be right, and often I think what a huge mistake I made. I ask myself "where would I be now if I had just gone into work that morning?".
For a while it was bliss and I was living in a fairytale, but it wasn't all sheep and sunshine.

Reality hit and the hunt for a job became tedious. I carried an expectation on my shoulder that my London privilege would get me any job I wanted, but boy was I wrong. That learning curve was essential for me, for realising my worth and my areas of growth.
Eventually, I got a job as a content writer and I was overjoyed! Going back wasn't an option. The last 4 months have taught me many lessons, it has riddled my mind with highs, lows and uncertainty. Even now, I don't know what is around the corner but I am looking up and building a path that my soul is content with. This new path I have taken is one I didn't know I would ever stroll down but, I wouldn't dream of going any other direction.

Authors note: This is where I originally intended to end this piece. However, as time went on life changed even more and it didn't feel right leaving this story in the past.

6 months later…

The job was exactly what I wanted, but unfortunately, I wasn't what the job wanted. My dyslexia became prevalent and stresses of life consumed my mind. From self-doubt, having scars replacing unhealthy moles, fearing for what the future meant, and a big scoop of anxiety, my job became a lifeline for me but I lost sight of it. I ended up getting let go and now it's in the past. I hold a huge amount of gratitude for that experience, for the incredible people I connected with and the lessons I learnt.

The usual kaleidoscope of anxiety and depression followed the months after, I found myself in a rut of uncertainty and failure. I truly believed I wasn't good enough, there wasn't anything I could succeed in. Days turned into nights, waking up was the focus for each day as I questioned what I was doing with my life. You see, this story is only half of my anxiety tales. I had been on this journey for years, trying to find my place in the world. Being beaten down, picking myself back up and repeating this cycle over and over again. I had to question, was it me? What did I do to deserve this? Was I really this awful at everything I do?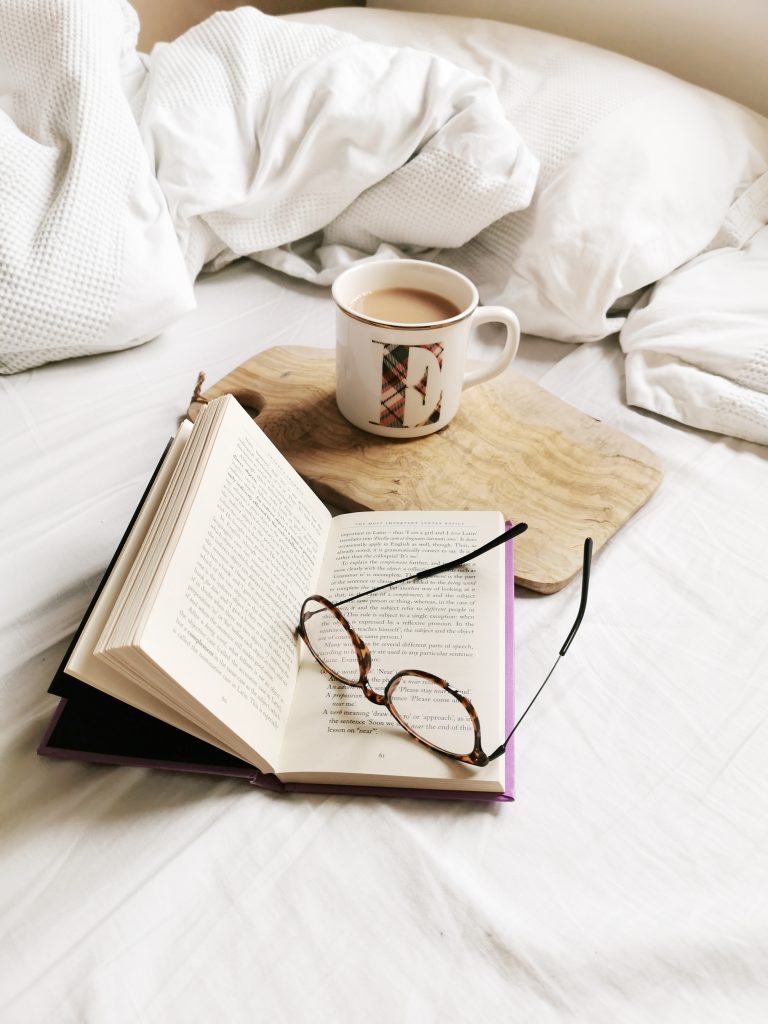 The answers? No. Poor mental health was a huge factor in my rollercoaster of life, but it wasn't the only one. I learnt to not blame myself for every hiccup, take responsibility where necessary but most importantly, I learnt that I had to hold onto my worth. Mental health issues don't just go away, especially if we ignore them. Prioritise your well-being over anything. Leaving those jobs was the best thing for me because I had some deep self-discovery to do, that eventually led me to become a freelance writer, who had control over their life.

If I didn't welcome change into my life, I don't know where I would be today. I still have low moments but I have learnt to embrace them and find the lesson in each day. I appreciate your time and if you got this far, thank you. Thank you for reading this brief tale of my journey with anxiety and depression, there is so much more I could've added in but some of which needs to stay in the past. I hope by reading this, you see the importance of looking after our mental health.

Q: Do you like this style of post? What advice would you give someone experiencing big changes in their life? Let me know in the comments!

A: My answer to this is that I really enjoy writing this style of posts. I lost the creative element of it towards the end, as I wrote this over a year and just wanted to finish it. For a more creative writing focused piece check out this body acceptance one I wrote!

My biggest piece of advice would be that life will serve you with lessons and blessings that help you grow. Change can bring about growth and you may find an abundance of blessings on the other side. Hang on in there because you're stronger than you think!
With love from me to you x
IG: @natuallyelevate
IG: @ellie_desbaux
Twitter: @Ellie_Des_Baux